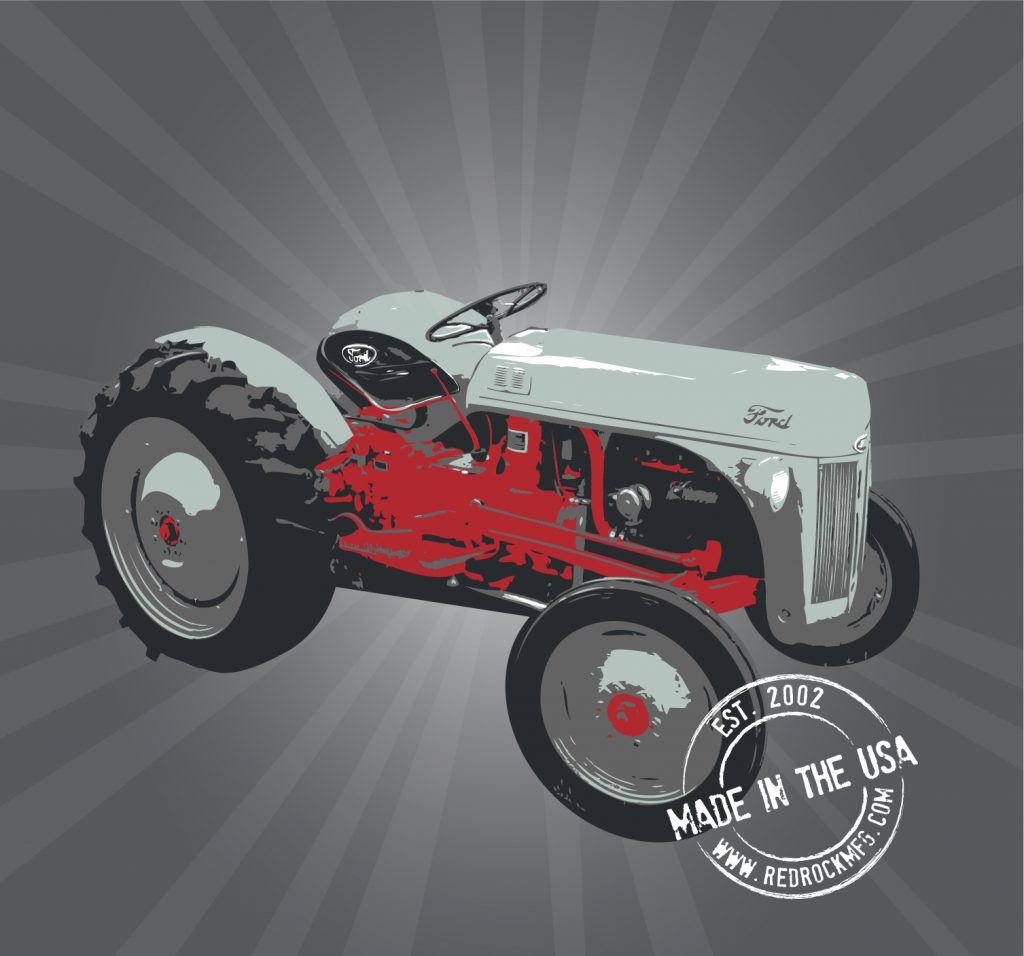 Red Rock Manufacturing is located in Pella, Iowa. We are dedicated to providing as exact as possible replicas of aftermarket accessories, mostly for the older Ford tractors. These accessories make these tractors more enjoyable to own and operate.
Most of the parts necessary for these accessories are made right in our own shop. Local machine shops are hired—some just one-man operations—to do the processes which we cannot.
Thank you for visiting our website!